(Motorsport-Total.com) – Yamaha Works Toprak rider Razgatlioglu had the best Superpole time at the Superbike World Championship in Assen. Turk broke the lap record and outperformed his rivals by about half a second (as a result). World Championship leader Alvaro Bautista (Ducati) only starts from the second row. Philip Uttle (GoEleven-Ducati) finished 11th.
Toprak Razgatlioglu once again reigned in the Superpole
Zoom
Prior to the Superpole, Alvaro Bautista's best FT2 race performance was the fastest lap of the weekend. On Friday afternoon, Bautista clocked the course in 1 minute 34.382 minutes.
The field for riders shrank to 24 riders after the FT3 Saturday morning. Eugene Lafferty (Bonovo-BMW) had to pull out due to severe pain in his right forearm. In FT1, Laverty fell at high speed (more info).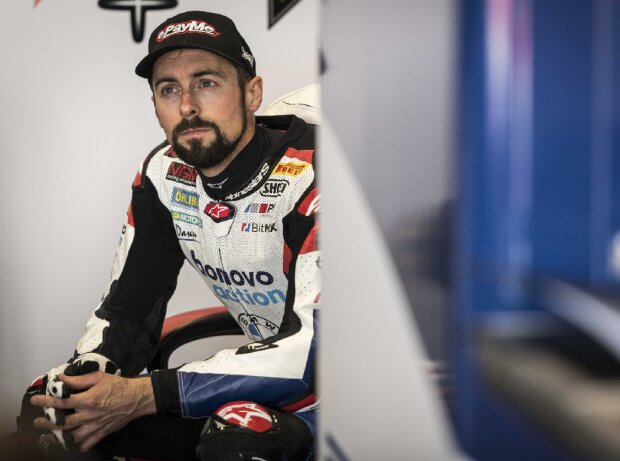 © BMW Motorcycles
Eugene Lafferty will not be racing on Saturday Zoom
World Champion Toprak Razgatlioglu took the lead on his first attempt in the Superpole by 1:33.846 laps, much faster than his rivals. The pole record since 2017 (Jonathan Rea – 1:33.505 min) was just over three-tenths of a second away. Philip Uttle (GoEleven-Ducati), who was in the top six after the first attempt, was also strong.
Michael Rinaldi jumps from a Ducati at high speed
For Ducati factory pilot Michael Rinaldi, the Super Bowl started with a shocking moment. Before turning 15, the Italian Ducati got worried and headed toward the run-down area. Rinaldi was just a passenger and had to jump off the motorcycle. Already in FT3 the Italian lost a lot of time due to a defect. The Super Bowl should finish 12th.
At the second attempt, Toprak Razgatlıoğlu beat Jonathan Rhea's record by more than half a second. With 1:32.934 laps, Razgatlioglu drove in a world of his own and with confidence took pole position in race one and Sunday morning's Superpole.
Manufacturer Kawasakis complete the front row. Alex Lowes was slightly faster than his teammate Jonathan Rea, by 0.478sec.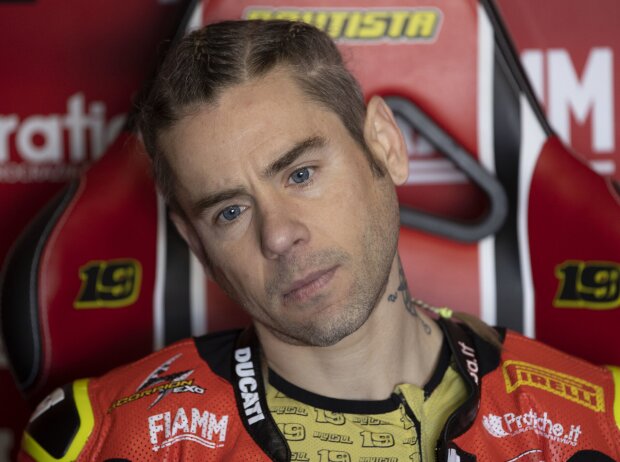 © Motorsport Pictures
Alvaro Bautista was more than a second late in the Super Bowl Zoom
Yamaha rider Andrea Locatelli leads the second row, which also includes World Championship captain Alvaro Bautista. However, Bautista was more than a second slower than Razgatlioglu in the Superpole. GRT Yamaha rider Garrett Gerloff completes row two.
Philip Uttle on his way to first grade
The best BMW cars follow in the third row. Bonovo driver Loris Baz once again managed to beat his brand colleagues from the staff. Furious about a steering error in Turn 8, Scott Redding blasted the tank of his BMW M1000RR in a rage.
The Brit is only 13 on the grid in the fifth grade. Local champion Michael van der Mark finished the Superpole in P15. Both factory BMWs were more than two seconds behind in the Superpole.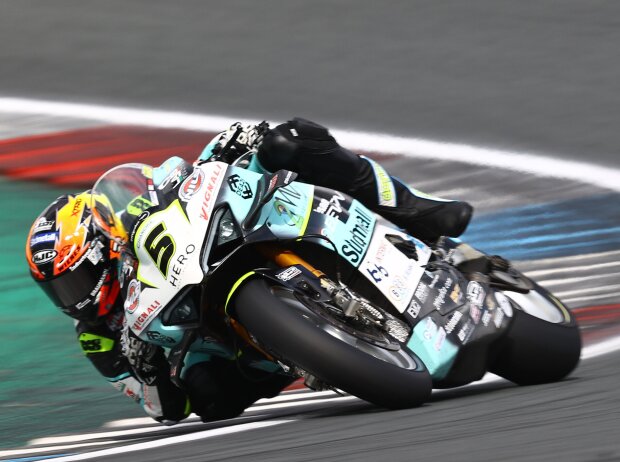 © Motorsport Pictures
Superbike newcomer Philip Öttl is enjoying a good pace in Assen Zoom
Meanwhile, Ducati pilot Philip Uttle was on his way to getting a front row spot. But a mistake on the last trigger ruined the German's best lap, who ended up 11th. The WSBK rookie was 2.084 seconds behind.
The first race will start at 2:00 PM (to TV overview).