Message from 01/05/2022
"Money, money, money, it should be funny, in the world of a rich man" – Abba already indicated to the world that in the end it would be interesting to talk about money if you had enough of it. If you are planning a big purchase, but your savings are already exhausted, the only way to go is to apply for a loan. It is important to take it into account in advance: you need a reputable partner from whom you can borrow, usually a bank. But the banks expect certain conditions before they lend their money on good terms. Here are some tips on how to improve your chances as a borrower.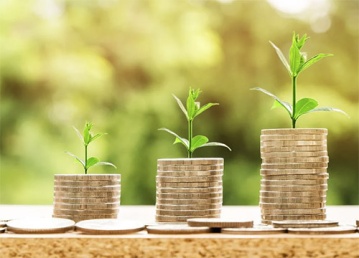 Tips for getting a cheap loan
Banks usually require flexible income and collateral. This means that people with permanent contracts tend to have better opportunities than self-employed people with irregular or low incomes.
Anyone who already owns real estate without debt or a new car can negotiate more favorable terms because they can offer guarantees.
Here you have to look exactly for the banking partner you are cooperating with. There are also lenders that do not require collateral and actually offer a personal loan to everyone.
Checking and improving creditworthiness
Worst case scenario: Make an appointment with the bank and on site you are faced with the fact that the bank has checked the creditworthiness and found it insufficient.
So you should check your credit eligibility in advance. This can be done, for example, via Schufa, which provides information about this for a small fee. If the information is negative because you may have had some financial problems in the distant past, you can correct this if everything is in order in the meantime. This significantly improves your position in loan negotiations.
Calculate the loan realistically
Calculating the amount, terms and amount of the loan is not as easy as it seems. Finally, in addition to repayment, interest repayment must also be considered. It is therefore important to work with a reputable bank based on an overview of the income and loan that you can sustainably afford. If the monthly burden is calculated in such a way that there are no other special expenses, a major car repair can quickly lead to bankruptcy. This puts any collateral deposited at risk, as the bank will get its money back by selling the collateral if longer payment issues are in doubt.
Choose the purpose
If the lender knows the purpose of using the funds, this can have a positive effect on the terms of the loan. This is called an earmarked loan. These include home loans, modernization loans, student loans, or auto loans.
Borrowing with a partner
The lenders, in this case the banks, attach great importance to making sure that the loan can be repaid. The better the borrower can secure the monthly installment payments, the cheaper it is usually to get the loan. So if you are not the only borrower, but your spouse, for example, also signs, their earnings are also a guarantee. Conditions improve.
Compare loan offers online
Even if you've had a good bank-client relationship with your home bank for years, you shouldn't sign this offer right away. If you compare several loan offers online, you can choose the right interest to loan ratio for you. If you still want to enter into a contract with your home bank, you can use the online offer to talk to your personal banking advisor and put that on the table during negotiations.
Conclusion
You have to make sure that the installment payments do not burden the daily life so much that you have no air to breathe. Reputable credit partners do not allow this. And even if it sounds very cliched, you should always ask yourself if you really need the loan. Is purchase necessary? If you can say yes here with a clear conscience, all you have to do is negotiate the best terms. (PRM)
Agency article
---